The Southwest Washington Regional Agricultural Business & Innovation Park
An Integrated multi-tenant business park focused on value-added, agricultural/food-related enterprises, including a state of the art hospitality event center and business resource and innovation hub located within the City of Tenino on a 13-acre site.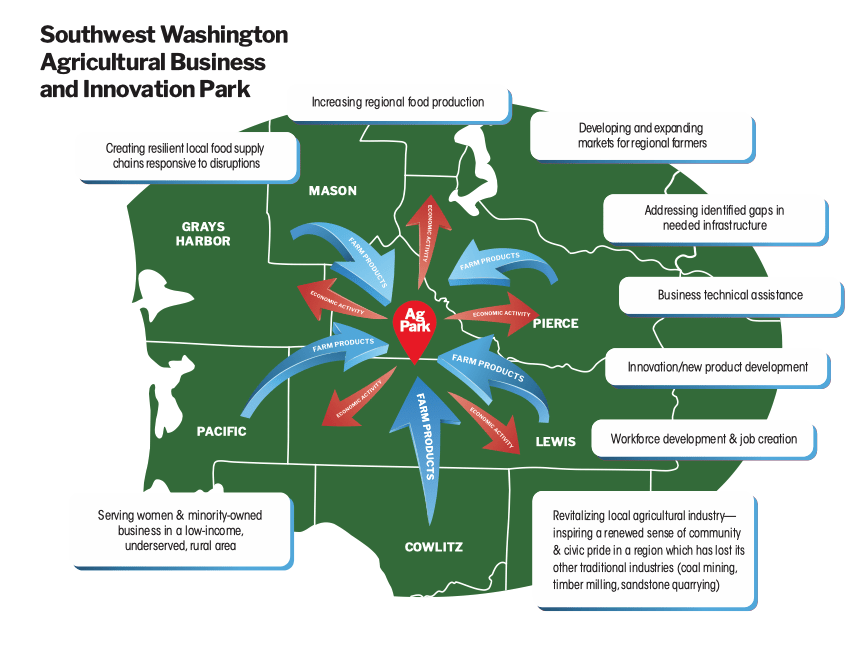 Providing Agriculture-Related, Rural Development Business Services
The Park itself will become an agri-tourism destination and will be promoted in a cohesive way with other North Lewis and South Thurston County attractions and as part of the Thurston County Bountiful Byway.
Future phases of the Park may also include establishing research & educational components.